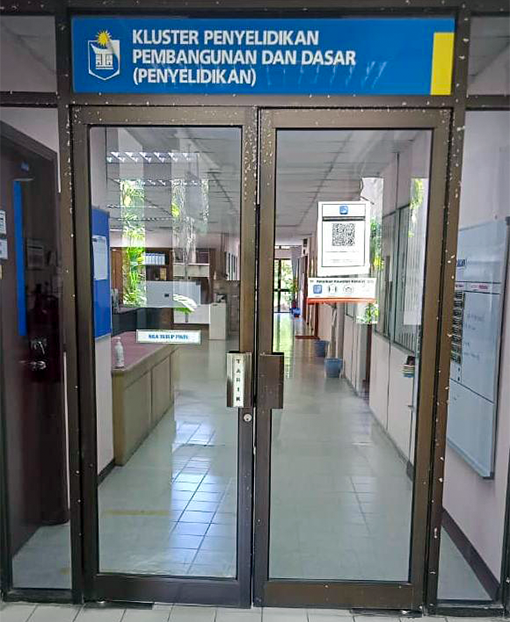 About Us
Cluster for Development and Policy Research serves as the research wing of INTAN which focuses on research and publishing activities in an effort to improve the quality of public service delivery. The main functions of the Cluster are to:
Conduct research on public policy, governance, development and other national issues as well as documenting the research;

Provide input and consultation services on research methodology;

Generate ideas and encourage the proliferation of knowledge regarding current issues in the public service through programmes related to research such as Research Colloquium;

Manage and compile materials for periodical and non-periodical publications such as INTAN Management Journal and etc; and

Conduct sales and promotional activities for INTAN publications as well as manage the daily operations of the INTAN Book Store.
PUBLICATIONS
One of the key functions of Cluster for Development and Policy Research includes publication of several journals, reports and case studies on periodic and non-periodical basis. These publications duly reflect on INTAN's primary role as a government training institution and its responsibility in providing training and development to further enhance the competency of the civil servants. The main periodical publications include:
INTAN Management Journal - INTAN's flagship publication, it features a collection of empirical studies produced by INTAN trainers as well as researchers from external agencies.
INTAN Trainer's Digest - This publication is meant to be the medium for INTAN trainers to share their experiences and expertise in various fields with their peers within INTAN.
INTAN Case Studies - A collection of case studies developed by INTAN's researchers and trainers for training and development purposes.
INTAN The Executive Minds - This journal features a collection of selected research papers submitted for the Advanced Leadership and Management Programme (ALMP) series in the preceding year.
Research Colloquium Proceedings - This is a compilation of research papers presented at INTAN's Research Colloquium by civil servants who have recently completed their studies in Masters and PhDs.
Tinta INTAN - This is a compilation of articles written by the INTAN trainers and officials published in local newspapers.
RESEARCH COLLOQUIUM (RC)
Research Colloquium is an annual signature program organized by the National Institute of Public Administration (INTAN) in collaboration with the Human Capital Development Division, Public Service Department. The Colloquium is organized to invigorate research culture among civil servants as well as, provide a platform to share ideas and findings of research studies that were carried out by civil servants completing their post graduate studies under the sponsorship of Public Service Department.
RESEARCH
To support the research activities, the Cluster has five Senior Research Fellows who will conduct research and research-related activities either independently or collectively. Their research works are compiled, documented and published in periodicals such as the INTAN Management Journal.
Case Study Development Workshop
HEAD OF CLUSTER
Cluster for Development and Policy Research
National Institute of Public Administration (INTAN) Bukit Kiara
Jalan Bukit Kiara
50480 Kuala Lumpur, Malaysia

Tel: 03-2084 7372 / 7357 / 7346
Fax: 03-2092 1512
INTAN Book Store
National Institute of Public Administration
Jalan Bukit Kiara
50480 Kuala Lumpur
Tel: 03-2084 7269
Faks: 03-2092 1512
Email : info.kppd[at]intanbk[dot]intan[dot]my