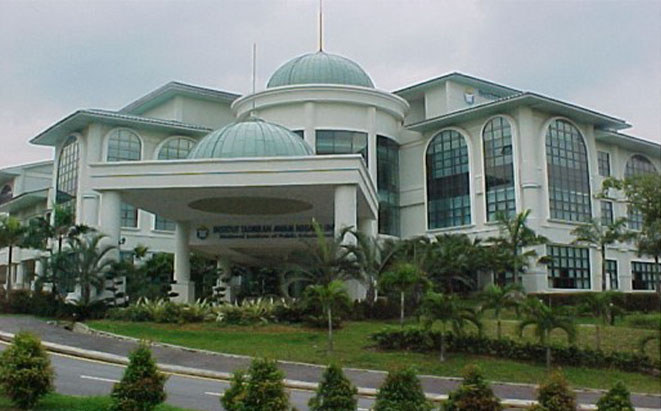 About Us
Cluster for Innovative Management Technology (i-IMATEC), formerly known as INTAN Management Technology Centre (IMATEC) has given the mandate and the responsibility to implement ICT training, conduct research, and provide ICT consultancy to the Public Sector. In addition, i-IMATEC is also responsible to develop application systems and provide ICT services to all INTAN campuses.

i-IMATEC has also taken the task of designing and implementing certification courses in various fields through collaboration with other government agencies and ICT industries such as CISCO, Microsoft, and Malaysia Software Testing Board (MSTB).

Changes in technology and expertise have led to the introduction of virtual learning methods to the public sector in 2008. As a result, INTAN has been appointed as the lead agency to implement the E-Learning initiative for the Public Sector (EPSA®).
Public Sector Training Courses - Digital Services
CTFL: Certified Tester Foundation Level Course

CPRE: Certified Professional Requirements Engineering Course

CTAL: Certified Tester Advanced Level Course

Introduction to System Analysis and Design Using Object Oriented Approach Course

Mobile Application Development Course

User Requirements Specification (URS) Course

Mobile Apps: Flutter Course

Joomla Website Development Course

Robotic Process Automation (RPA) UiPATH Course
Public Sector Training Course – ICT Infrastructure
ICT and Infrastructure Facilities Management Course (Data Center Management: Operation)

IT Essentials Version 7.0 Course

CCNA: Introduction to Networks Version 7.0 Course

CCNA: Switching, Routing and Wireless Essentials Version 7.0 Course
Public Sector Training Course – Cyber Security
Cyber Security Course

Kursus Pengurusan Sistem Keselamatan Maklumat (ISMS): ISO/IEC 27001:2013: Kumpulan Pelaksana

Kursus Pengurusan Sistem Keselamatan Maklumat (ISMS): ISO/IEC 27001:2013: Kumpulan Juruaudit Dalam

Virtual ISMS Internal Audit Course

ICT Risk Management Course

Business Continuity Management Course
Public Sector Training Course – ICT Strategic Planning
Kursus Metodologi Pembangunan Pelan Strategik Pendigitalan (PSP)

Fundamentals of Enterprise Architecture Course

ICT Project Management Course
Public Sector Training Course – Creative Content
Kursus Pengenalan kepada Pembangunan Bahan Kursus EPSA

Kursus Persembahan Slaid Berimpak Tinggi
Public Sector Training Course - Data Science
Data Science Fundamentals Course

Data Science for Big Data Analytics Course

Analyzing and Visualizing Data Using Excel Course

Machine Learning for Data Science Course

Introduction to Python for Machine Learning and Computer Vision Workshop
Kursus Latihan Sektor Awam Role-Based Training for Civil Servants (RBTCS)
RBTCS: Playworks Excel Fun Formulas Course

RBTCS: Microsoft Office 2016 Tips and Tricks Course

RBTCS: Agile Developers Course

RBTCS: Introduction to Programming using Python Course

RBTCS: Kursus Pembangunan Laman Web: Wordpress Course

RBTCS: Power BI Essentials Course

RBTCS: Dashboard Reporting Course

RBTCS: Data Science Series: Analyzing and Visualizing Data with Power BI Course

RBTCS: Excel and PowerPoint Productivity Hacks for Presenter Course

RBTCS: Internet of Things (IoT) using Raspberry PI Course

RBTCS: Network Forensic with Wireshark Course

RBTCS: CompTIA A+ Course

RBTCS: CompTIA Project + Course

RBTCS: Certified Data Centre Professional Course

RBTCS: MTA: Networking Fundamentals Course

RBTCS: Agile Essentials Course

RBCTS: Agile Project Management Foundation Course

RBTCS: IT Change Management Course

RBTCS: System Integration for IR 4.0 Implementation Course

RBTCS: Blockchain 101 – Awareness Program Course

RBTCS: EC Council Certified Secure Computer User Course

RBTCS: EC Council Certified Ethical Hacker Course

RBTCS: EC Council Certified Security Specialist Course

RBTCS: CompTIA Security+ Course

RBTCS: Cloud Computing Adoption Strategy Course

RBTCS: Digital Forensic Course