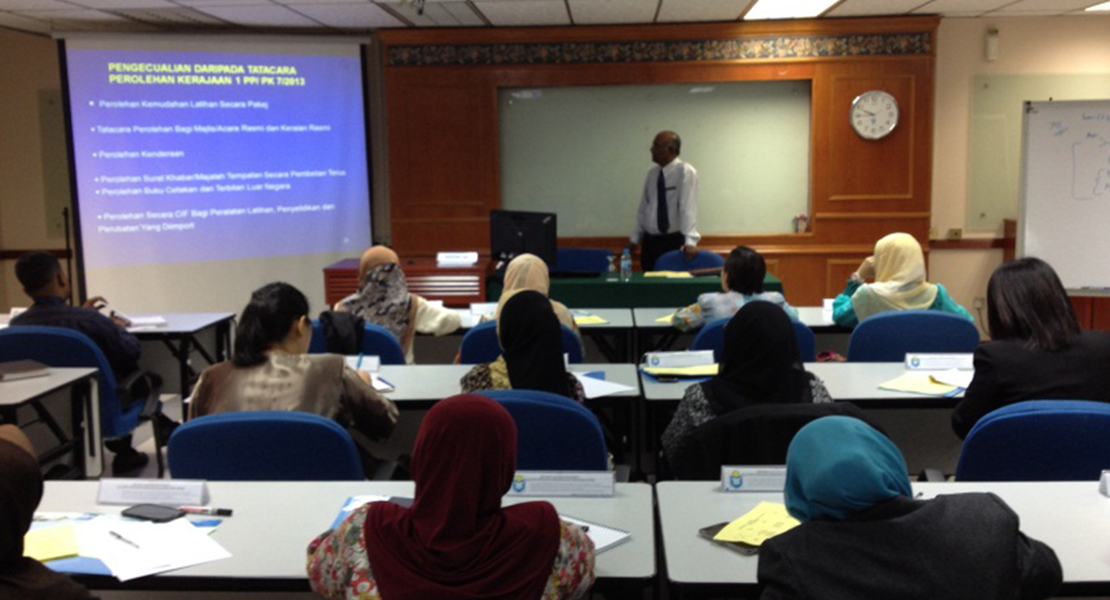 Public procurement management is one of the core strategic areas in developing the country. As such, it must be managed effectively, systematically, and with integrity in line with the main procurement management objective, which is, to achieve the highest "value for money" for every Malaysian Ringgit spent. To achieve this objective, procurement management training for public officers is crucial to ensure public procurement is managed according to policies, regulations and procedures established by the government.
The Certificate in Public Procurement (Kursus Sijil Pentauliahan Perolehan Kerajaan) course is developed by INTAN together with the Ministry of Finance with the assistance of procurement experts. It seeks to equip public procurement officers with the knowledge, expertise, and techniques needed to manage public procurements effectively.
This course programme has two modules, the Introductory and the Advanced module, encompassing the state-of-the-art procurement methodologies in procurement management. This programme will enhance the capability of public procurement officers in gaining the right Attitude, Skills, and Knowledge (ASK) to ensure that they can contribute significantly towards achieving public procurement objectives that are orderly, of integrity, and provide optimum value for public funds.
FAQs regarding government procurement can be obtained from the Ministry of Finance's Website at http://www.treasury.gov.my (FAQ)
Conditions
This course is suitable for procurement officers in Grades 41 to 52 from ministries, departments, statutory bodies, and state governments.
Policy/ Circulars
This course incorporates procurement policies and procedures stated in 1PEKELILING PERBENDAHARAAN (1PP): PEROLEHAN KERAJAAN (PK) issued by the Ministry of Finance.