Transformation Conversation, Driving Change
Public Service Transformation is a monumental movement to realise the Malaysian agenda to be in the league of developed and high-income nations. In order to achieve this mission, the civil service requires a paradigm shift beyond its previous achievements to attain high impact outcomes. This new civil service outlook requires a professional governance culture and the building of personalities based on high value principles and work ethics.

Realising the mutual roles and responsibilities of the Cabinet and civil servants, INTAN Ministerial Lecture Series is a significant programme to unite Cabinet members and public sector managers as both parties are important strategic partners in spearheading the country's development agenda. This forum is also the most conducive platform for the sharing of knowledge, perspectives, interpretations and experiences of the political leadership with civil servants and stakeholders.
Participation of Cabinet ministers in this programme since 2013 are as follows:
YB Dato' Seri Mohamed Azmin Ali
Minister of Economic Affairs
3 November 2019
YB Puan Yeo Be Yin
Minister of Energy, Science, Technology, Environment and Climate Change
3 September 2019
YB Datuk Seri Saifuddin Nasution bin Ismail
Minister of Domestic Trade and Consumer Affairs
10 April 2019
YB Tuan Haji Mohamad bin Sabu
Minister of Defence
13 November 2018
YAB Datuk Seri Utama Ir. (Dr.) Haji Idris bin Haji Haron
Chief Minister of Melaka
12 February 2018
YAB Dato' Seri DiRaja Dr. Zambry Abd Kadir
Chief Minister of Perak
25 September 2017
YAB Dato' Seri Dr. Ahmad Zahid Hamidi
Deputy Prime Minister
14 April 2017
YB Dato' Sri Ahmad Shabery Cheek
Minister of Agriculture and Agro-based Industry
19 April 2016
YB Dato' Seri Idris Jusoh
Minister of Higher Education
25 August 2015
YB Tan Sri Dato' Sri Abdul Wahid Omar
Minister in the Prime Minister's Department
6 July 2015
YB Tan Sri Dato' Sri Abdul Wahid Omar
Minister in the Prime Minister's Department
15 April 2014
YB Senator Datuk Paul Low Seng Kuan
Minister in the Prime Minister's Department
17 March 2014
YB Dato' Sri Rohani Abdul Karim
Minister of Women, Family and Community Development
25 February 2014
YB Puan (Dato Seri) Hajah Nancy Haji Shukry
Minister in the Prime Minister's Department
17 December 2013
YB Khairy Jamaluddin
Minister of Youth and Sports
7 November 2013
INTAN MINISTERIAL FORUM SERIES 2019

Wawasan Kemakmuran Bersama 2030

Oleh : YB Dato' Seri Mohamed Azmin Ali

Minister of Economic Affairs

14 November 2019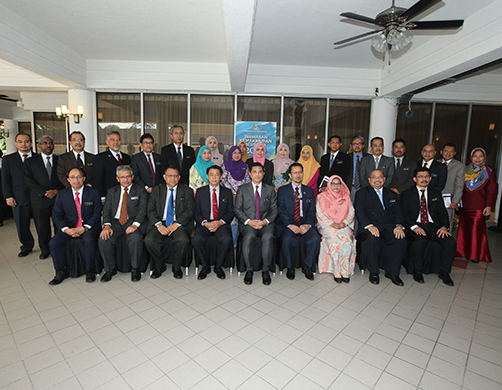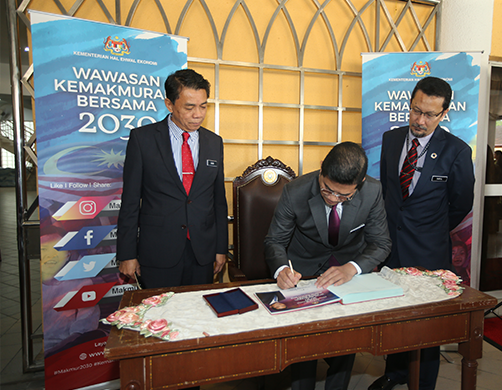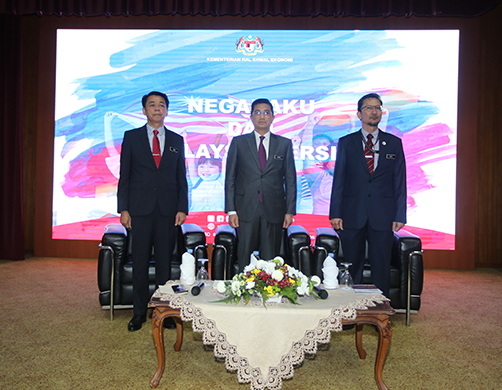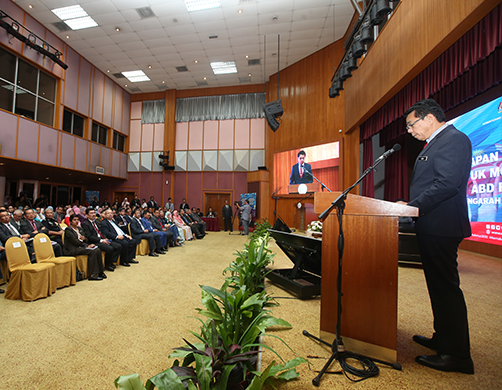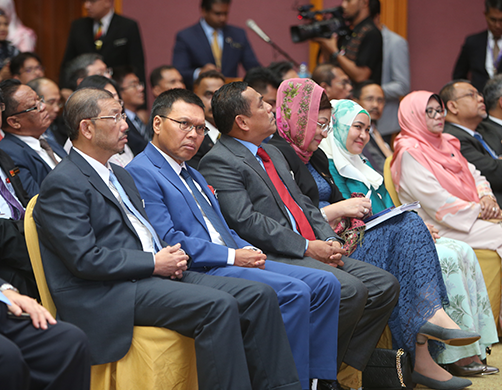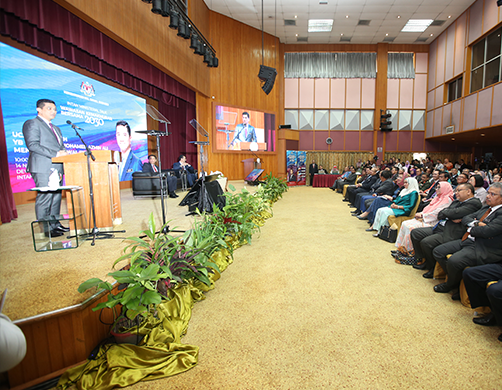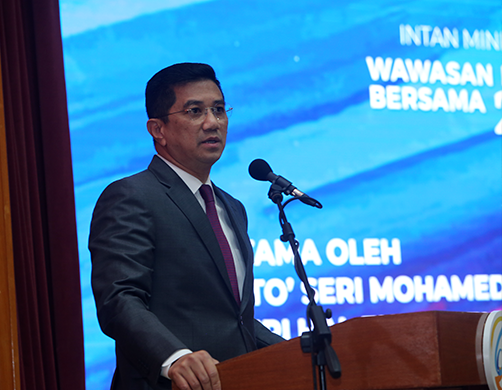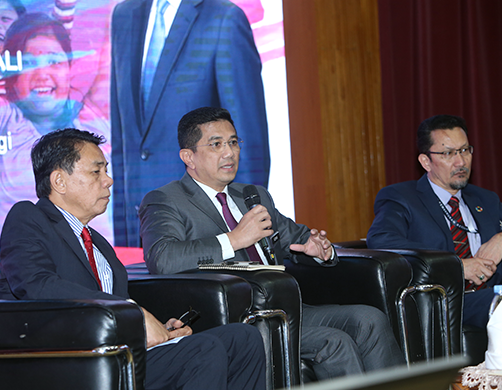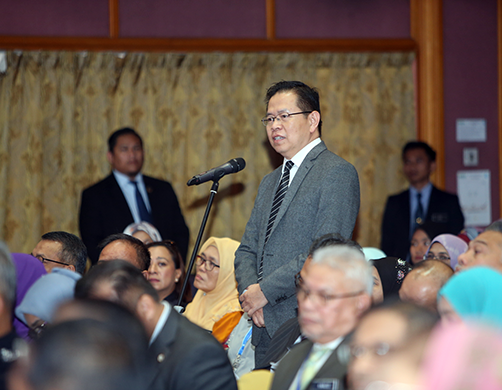 INTAN MINISTERIAL LECTURE SERIES (PUBLIC POLICY) 2019

Own It, Do It, Ace It

Oleh : YB. Puan Yeo Bee Yin

Minister of Energy, Science, Technology, Environment and Climate Change

3 September 2019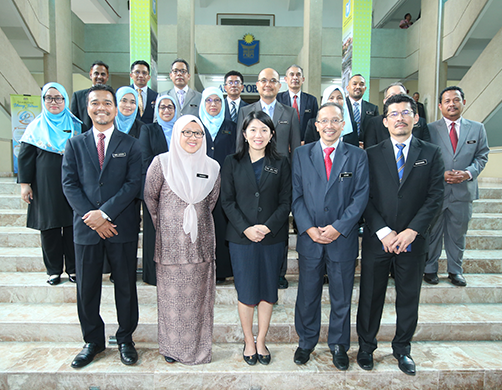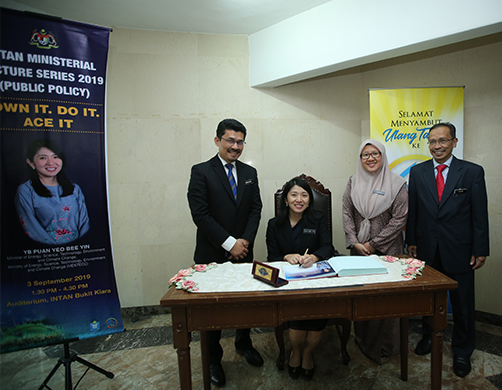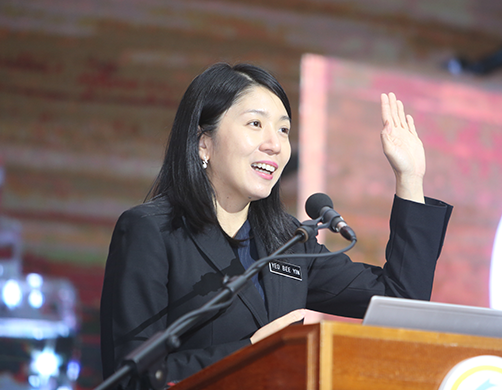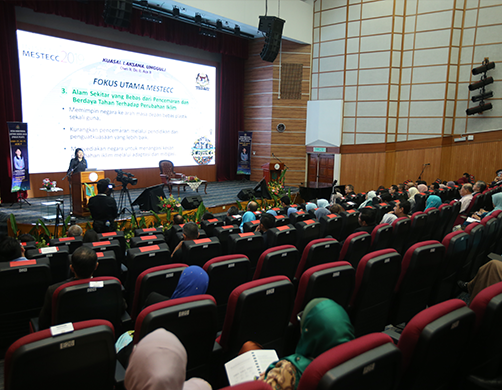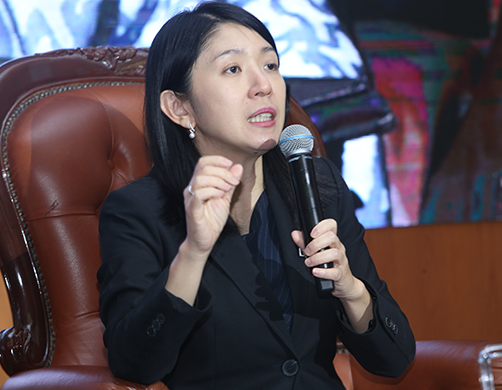 INTAN MINISTERIAL LECTURE SERIES (PUBLIC POLICY) 2019

Kuasa Pengguna: Ke Mana Hala Tuju Pengguna?

Oleh : YB Datuk Seri Saifuddin Nasution Ismail

Minister of Domestic Trade and Consumer Affairs

10 April 2019