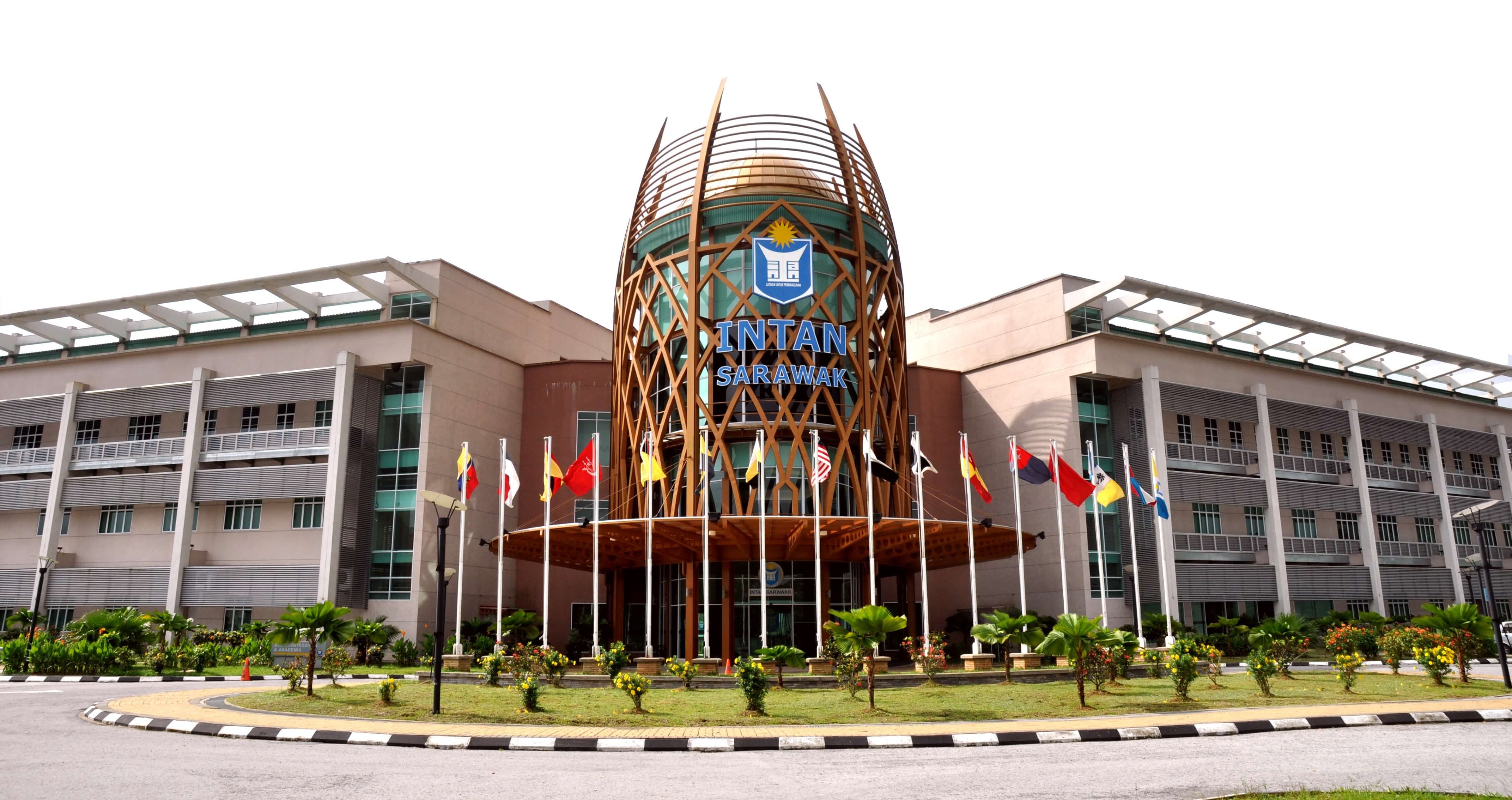 About Us
INTAN Sarawak Regional Campus (INSARA) was formerly known as INTAN Northeast Region (INTILA). INTILA began operating on the 17th Floor of the Federal Secretary's Office, Sultan Iskandar Building, Simpang Tiga Road, Kuching in 1999 before moving to the Temporary Building at No. 37, Badrudin Road, Kuching.
INTILA was established on 27 January 1999 as a result of a Cabinet Meeting decision. It was officially launched in Kuching, Sarawak on 26 March 1999 by His Excellency Tan Sri Abdul Halim bin Ali, Chief Secretary to the Government. INTILA was established as an institute responsible for promoting training programmes and courses aimed at addressing the training needs of federal civil servants in Sarawak as well as those from Sabah and Peninsular Malaysia.
On 26 March 2001, the name INTILA was changed to INTAN Malaysia Sarawak. This was in conjunction with the establishment of the new campus in Sabah known as INTAN Malaysia Sabah based in Kota Kinabalu. This historic move saw the shift of training functions by INTILA being addressed by the new campus in Sabah.
Then, on 9 April 2003, INTAN Malaysia Sarawak was again renamed to INTAN Sarawak Regional Campus or INSARA. Another historic landmark for INSARA was recorded when it moved to its current permanent campus in Kota Samarahan Division on 18 August 2011.
Expertise
In line with the Government's objective of enhancing human capital capacity and competitiveness of the public services, and thus providing best service delivery to the people, INTAN Kiara (Headquarters) has earmarked each regional campuses based on excellence building capacity. Hence, the concept of the Centre of Excellence (COE) was founded to serve this purpose.
Since 2013, INSARA has been serving in an important role as the COE for frontline personnel. The programmes have been tailored to educate civil servants particularly those who manage customer service. INSARA hopes to achieve an outstanding, efficient and effective public service delivery among the frontliners, particularly in Sarawak.
In light of the dynamic quality human capital targets, INSARA is determined to provide quality training and courses in financial management, stores and assets management, the importance of application of good values and ethics, enhancing images and self-presentation, good governance, and creativity and innovation. INSARA have also conducted numerous human development seminars and events since its inception.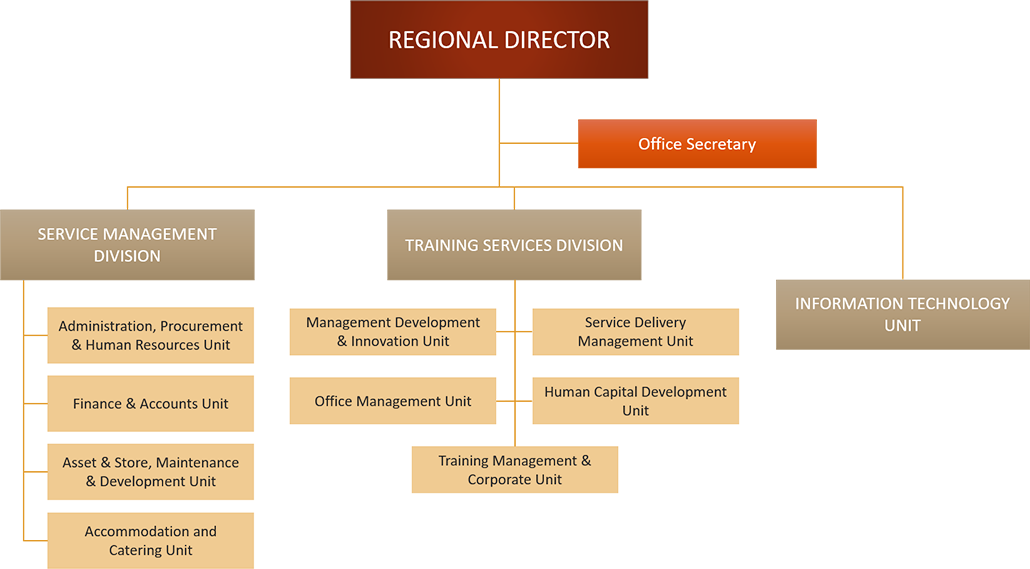 Programmes Offered
Courses in INSARA is conducted by the Training Section which involves Customer Service Management Unit, Leadership Management Unit, and Management and Innovation Development Unit.
Key components of the courses offered include addressing needs for frontliners, office and financial management, human resource management, creativity and innovation, and information and communications technology (ICT).
Among the courses being offered:
Frontliners
Komunikasi Berkesan
Komunikasi Non-Verbal
Petugas Barisan Hadapan Yang Berkaliber
Kecerdasan Minda Petugas Barisan Hadapan
Protokol dan Etiket Sosial
Menangani Kerenah Pelanggan
Pengurusan dan Pengacaraan Majlis
Pengurusan Perkhidmatan Pelanggan
Pengurusan Majlis Rasmi Kerajaan
Enhancing Service Delivery: English For Customer Service
Office and Financial Management
Tatacara Pengurusan Aset Alih Kerajaan
Tatacara Pengurusan Perolehan Awam
Pemantapan Pengendalian Hal-Hal Perkhidmatan
Pengurusan Sistem Rekod Yang Efektif
Pemantapan Pengurusan Kewangan Untuk Ketua Jabatan/Pusat Tangungjawab (PTJ)
Tatacara Pengurusan Stor
Human Resource Champion: Gaji, Elaun dan Kemudahan Lain
Pengurusan Mesyuarat
Pengurusan Buku Perkhidmatan Kerajaan
Human Resource Development
Penyeliaan Berkesan (Asas)
Pembangunan Diri dan Motivasi
Future Thinking Scenario Planning (FTSP)
Kepimpinan Transformatif dan Pengurusan Organisasi, 1.0 (TLOM 1.0)
Pengukuhan Pasukan
Pengucapan Awam
Imej dan Keterampilan
Profesionalisme Diri Unggul
Etika Kerja dalam Perkhidmatan Awam: Peranan Penyelia
Human Resource Champion: Pengurusan Tatatertib
Pengurusan Masa
Pemandu Cemerlang
Management Development and Innovation
Befikir Di Luar Kotak
Pemikiran Kreatif
Kreativiti Di Tempat Kerja
Ekosistem Kondusif Sektor Awam (EKSA)
Mastering Innovation Through Design Thinking
Horizon Baharu Kumpulan Inovatif Dan Kreatif (KIK)
MyPortfolio: Panduan Kerja Sektor Awam
Information and Communication Technology (ICT)
Improving Workflow for Data Management
Maximizing Power Pivot Analysis
Creating Fillable and Protected Form for Data Automation
Dashboard Reporting
If you are interested in attending a course organized by INSARA, please click the following link: https://www.dtims.intan.my