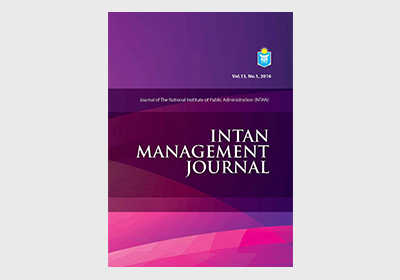 INTAN Management Journal
Vol.13, No.1, 2016
The Malaysian Civil Service shoulders an important responsibility to ensure a smooth implementation of the 11th Malaysia Plan and Malaysia's transition from a middle-income country to a fully developed high-income nation. This publication, namely, INTAN Management Journal Vol. 13, No. 1, 2016 showcases seven (7) articles themed under knowledge transfer, English proficiency, service delivery, and media social in enhancing public service. It is hoped that this edition offers knowledge sharing and expertise, to ultimately enhance public delivery standards for the wellbeing of civil society and the country.
*Available in Malay only
CLICK HERE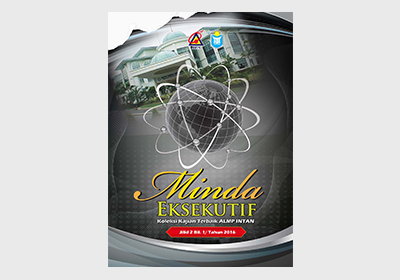 Minda Eksekutif: Koleksi Kajian Terbaik ALMP INTAN Jilid 2 Bil.1/Tahun 2016
In line with efforts to ensure professional and people-oriented civil service delivery, Minda Eksekutif: Koleksi Kajian Terbaik ALMP INTAN Jilid 2 Bil. 1/Tahun 2016 (The Executive Mind: A Collection of Best Researches ALMP Vol 2 No. 1/ 2016) aims to disseminate research findings on issues and innovations that have been implemented in the civil service, through nine (9) best articles submitted by participants of INTAN's Advanced Leadership and Management Programme (ALMP). This publication offers insights into issues and solutions pertaining to matters on social services sector, health, logistics, housing, finance, legal, halal management, and civil defence, such that the findings may act as guidance to public agencies in propagating enhancements in the quality and efficiency of public delivery systems.
*Available in Malay only
CLICK HERE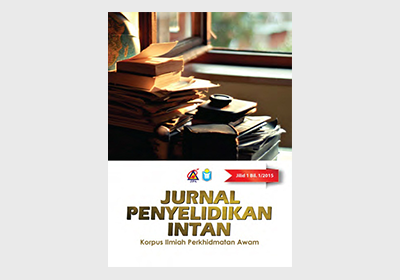 JURNAL PENYELIDIKAN INTAN
JILID 1, BILANGAN 1/2015
INTAN Research Journal is an academic discourse in research carried out by civil servants including INTAN's officers. This is an initiative as a step to intensify research efforts towards spreading knowledge and developing skills, in line with the Kerangka Transformasi Strategik, Public Service Transformation, which emphasise on the need to build vibrant civil servants, knowledgeable, competent, innovative and productive.
*Available in Malay only
CLICK HERE
INTAN Sabah Campus (INSABAH)
Buletin Bayu, published twice a year is a magazine that captures events and programmes organised by INTAN SABAH. This magazine also serves as a platform for officers in INTAN Sabah to publish their articles and book reviews. It is also one of the medium by INTAN SABAH to share information and knowledge to its fellow readers.
INTAN Sarawak Campus (INSARA)
Information Technology Learning and Technology Development Studies Centre (IMATEC)
The e-Bulletin of Digital Government Competency Development (DGCD) provides additional information related to the development and implementation of digital technology by IMATEC. It is a sharing platform to widely disseminate information related to digital competence and activities of DGCD Project.
Guidelines And Format Of Manuscript Writing INTAN Management Journal